This is a post from the faith blog by Junior Grace Kelly. Look for a new post every Friday on bcflyer.net for her perspective on our faith and the role faith plays in our lives.
I am a firm believer that everything happens for a reason. Every person goes through their fair share of hardships in their everyday lives, but it's how we handle these events that define who we are as people and express our faith in God and His greater plan.
I am the oldest of three kids, with two younger brothers, Matthew and Daniel. Daniel and I are fortunate enough to have been blessed with exceptional health, but Matthew is not as lucky. At the age of 7, when he was in first grade at Maize Central Elementary, he began experiencing health issues. I am a bit hazy on the details as I was only 10, but I recall him having issues breathing. A short time later, Matthew was hospitalized and diagnosed with pneumonia. At that point, his lungs were almost closed off completely. After a two week hospitalization, he came home and was later diagnosed with asthma and a Kansas 40 test revealed he was allergic to 39 out of 40 plants in the state. Over the years, his allergies have worsened and now include all plants in the state and anything with hair, fur, or feathers, including his own hair.
At the time, I couldn't comprehend the severity of the situation which my brother and parents were in. When I first visited my brother in the hospital and was told by my parents that he might die, I broke down into tears, as any kid of that age normally would at the mentioning of death. I immediately began praying to God, begging him let my brother live, promising to be a better big sister, play with him more, et cetera… anything to convince God to let Matthew stay with us.
God answered my family's prayers and Matthew –although still asthmatic, allergic to the state of Kansas, and suffering from pneumonia three more times in the following years– is now an eighth grader at St. Mark's who loves football, lacrosse, video games, his family, and his faith. He receives weekly shots to prevent allergic reactions and takes multiple medications daily to help with both his allergies and asthma.
This is one of the most prominent examples in my life that God puts us through times of trial to test the strength of our faith. These trials better define us as followers of Christ and through the hardships we face, our faith can often be strengthened.
The Bible addresses faith by saying, "Trust in the Lord with all your heart, on your own intelligence do not rely; in all your ways be mindful of Him, and He will make straight your paths" (Proverbs 3:5-6) and "Every word of God is tested; He is a shield to those who take refuge in Him." (Proverbs 30:5)
One of my favorite movies is the 2006 Christian drama "Facing the Giants". The movie focuses on the hardships a high school football coach faces in his career with a struggling team, troubles in his personal life, and his faith in general. The film's message can be summed up by a Casting Crowns song featured on the soundtrack called "Voice of Truth."
The chorus reads, But the voice of truth tells me a different story. The voice of truth says, "Do not be afraid!" And the voice of truth says, "This is for My glory;" Out of all the voices calling out to me, I will choose to listen and believe the voice of truth.
Even when events in our life don't turn out as we might have hoped, there is always comfort knowing that God has a reason for everything that happens to us. We need only listen and the Voice of Truth will speak and give us comfort when we need it most.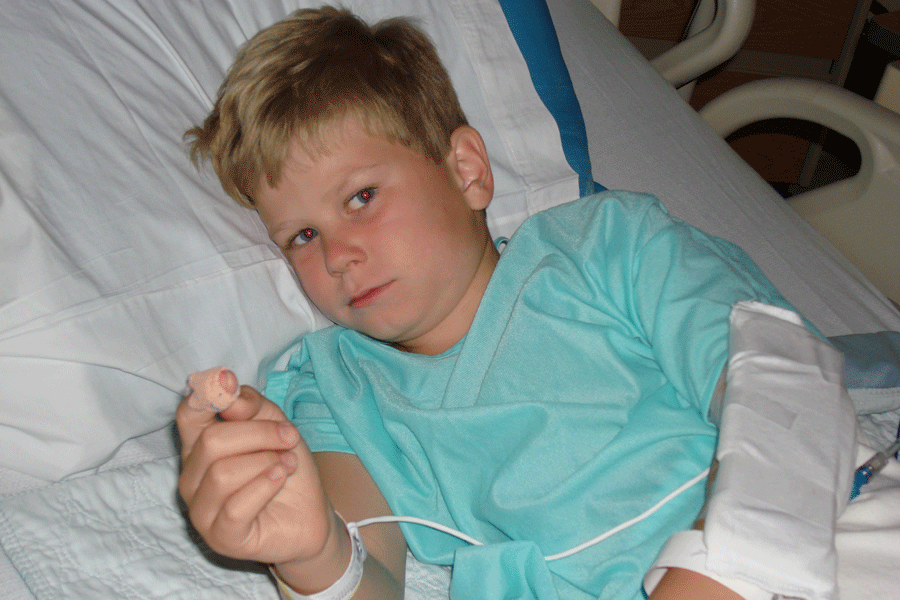 The photo above is of Matthew at the age of 7 when he was initially hospitalized with pneumonia.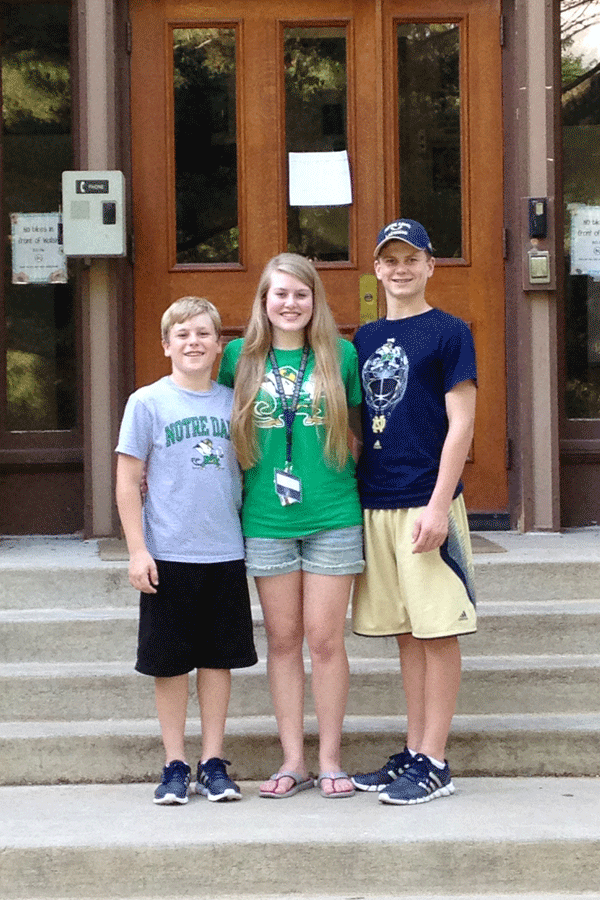 This photo is from this past summer when my family drove me up to Notre Dame for the summer program I was a part of. Daniel (left) is now 11 and Matthew (right) is now 14.