BCTV, Flyer and Yearbook overcoming obstacles
Classes still producing content despite challenges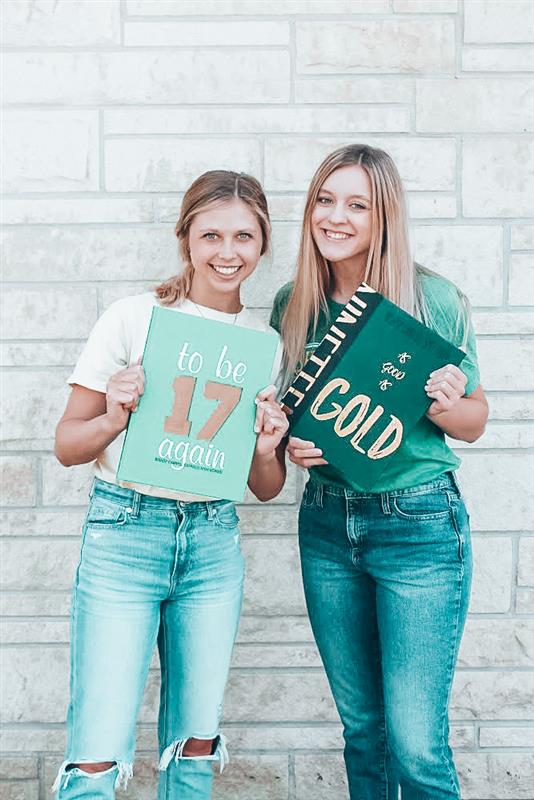 By Lexi Steven and Bridget Doerneman
May 20, 2020
Despite the cancellation of school and the challenges that come with it, Broadcasting, Newspaper and Yearbook classes have all still been able to produce content. These classes are overcoming obstacles and struggles they don't face when school is in session.
The broadcasting class has been able to stay connected through Zoom meetings where they can discuss possibilities for the upcoming broadcast.
George Walden, the student producer in broadcasting, said, "The online messaging was a big help for us. We were able to figure out what needed to be done for the broadcasts and it was also a great way to stay in touch."
Overcoming the challenges, the class has still been able to give the students at Bishop Carroll BCTV.

"The broadcasting crew has worked together to give the class of 2020 a great finale!" said Walden.
The "Flyer" school newspaper staff has been able to continue working, too. The always-popular Senior Issue, put together by co-editor Grace Mernagh, was passed out to seniors on Tuesday at the senior celebration and book turn-in.
Mernaugh explained it was hard to organize everything at first, but she has adapted to working at home with Adobe Indesign and Photoshop. Senior staff members produced content through text, email and Microsoft Teams.
"It hasn't been too hard since I have so much more time to work on the pages now! I don't have to edit other people's pages so that has saved a lot of time as well," she said.
"It makes me happy that I was able to do this for my class, since we had a lot of other senior events taken away. I hope they enjoy it!"
The "Flyer" is also posting stories and blogs on its website, bcflyer.net, and getting hundreds of hits.
Yearbook editor Rylea Peterson is excited to announce, "We are still making the yearbook!"
"We have been able to finish it completely and we have only had to take out a couple pages. We are doing a dedication to the spring sports athletes and we did a makeshift prom and graduation page since we didn't get to have prom," Peterson explained.
Yearbook students continue the work on a yearbook website that the staff can access during this time at home. Peterson said it is less stressful because they have a lot more time to work on it than in class.
"Being able to complete my senior yearbook is rewarding to me and probably all the other seniors because we will still get to look back on all of the memories we did get to make."