Things get 'real' for Knipp as she works during virus scare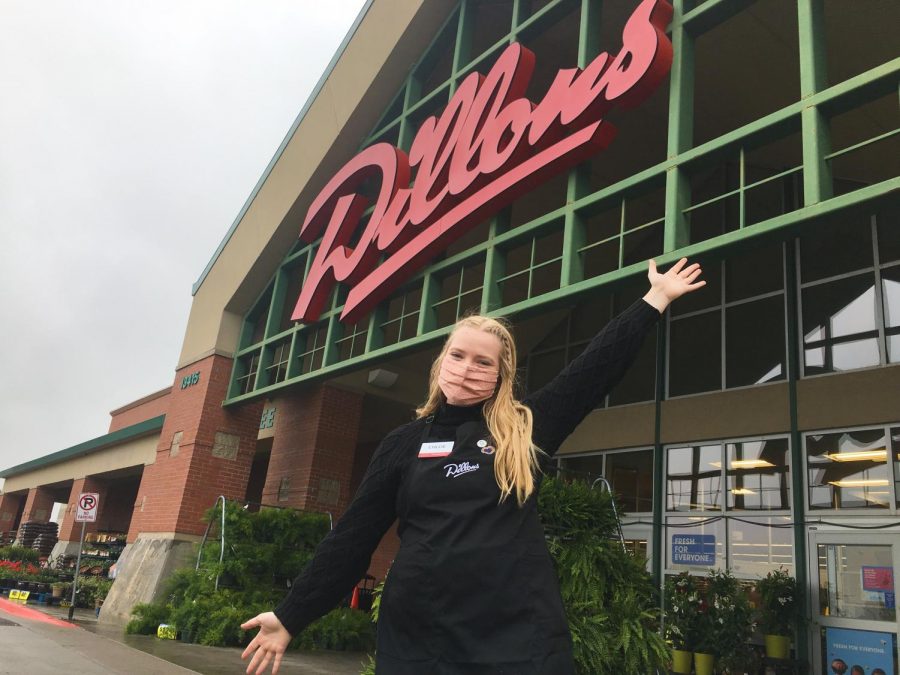 Many businesses are closed because of the governor's order and safety concerns, but some students are still going to work. Junior Chloe Knipp talked to Flyer staffer Lexi Hays about her experience.
Q: Where do you work at?
A: Dillons
Q: Did you enjoy working there before all of this?
A: Yes, I liked working there on the weekends with my friends.
Q: How has the work atmosphere changed there since COVID-19 hit?
A: Since COVID-19 hit there has been a huge increase in customers, but now it has slowed down a lot.
Q: What is something that has happened/changed that you wouldn't have expected?
A: I didn't expect us to run out of so many items. We haven't had yeast in weeks.
Q: What safety precautions do you and other staff have to follow?
A: We have to wear masks and we have a scheduled time to wash our hands. We also have to take our temperature every shift.
Q: Does it make you nervous to be working at such a busy place during this time?
A: It didn't make me nervous at first, but now almost every customer wears masks and gloves so it makes it much more real.
Q: Have there been any interesting experiences?
A: A customer got mad and yelled at me the other day because I didn't clean the checklane belt before she put her groceries on.
Q: What is a positive outcome of all of this?
A: Many customers thank me for working, and that makes me feel very important.