Q and A: Holman excited about Cowley but 'devastated' about losing senior season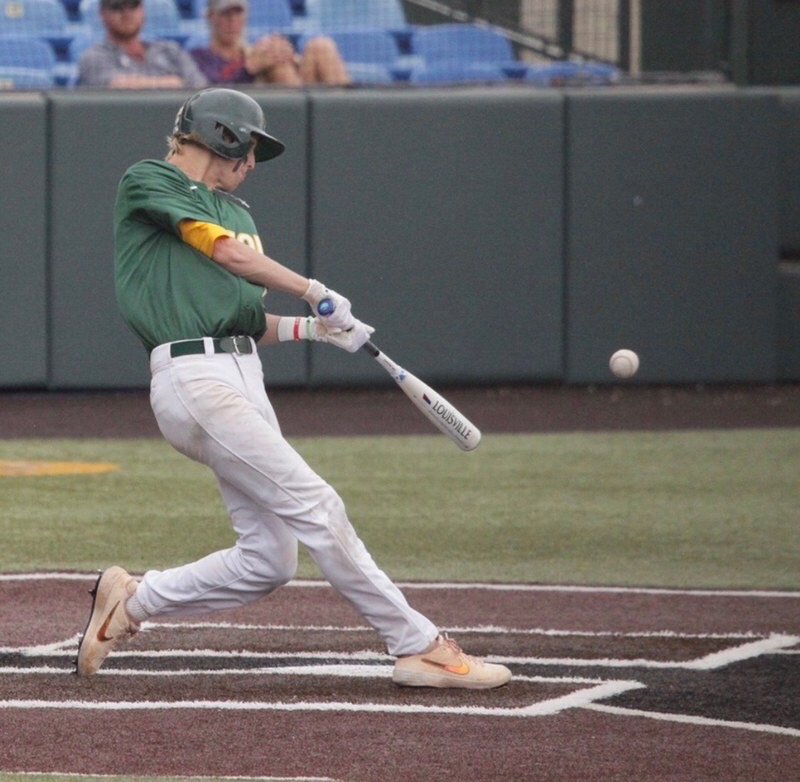 Lexie Biby, Staff Writer
May 12, 2020
Seger Holman is attending Cowley College and will play baseball there. Flyer staff writer Lexie Biby recently interviewed the senior about the future and the pain of losing his senior season.
HOW DID YOU DECIDE ON COWLEY: I had a few more offers, however Cowley felt like home and seeing my older brother attend there and starting his successful baseball career there, made me want to push myself to be just like him and take my game to the next level after Cowley, chasing the dreams I've had as a kid playing D1 Baseball 4)
HOW HAVE YOU BEEN STAYING IN SHAPE: I've stayed in shape by doing hitting in the cage and playing catch at least 4 times a week and running 3 miles or more every other day. It has truly been difficult to get into facilities, making it work anyway I can to stay in baseball shape. 5)
DO YOU FEEL YOU MISSED OUT ON THINGS WITH THE SEASON CUT SHORT: Yes, hurts to think about what could've been every time it pops into my head. I felt very confident In the group of guys on our roster this year and didn't take one practice we had light. After playing a couple of years on varsity, I feel like my third year would've been perfect. Being a leader this team has always been a goal of mine and I am devastated I didn't get the opportunity to do that. After last season not ending the way we wanted taking 3rd, my goal was to lead this club back to state and finish what we started over the past 2 years.
WHAT DO YOU MISS THE MOST? This is hard because I miss so much about Bishop Carroll Baseball, but it would definitely have to be game days. The feeling and excitement of having a game during school is a great feeling to have. Missing being out on the field with my brothers and taking In and Out before the games upsets me I'll never have a chance to do that again.