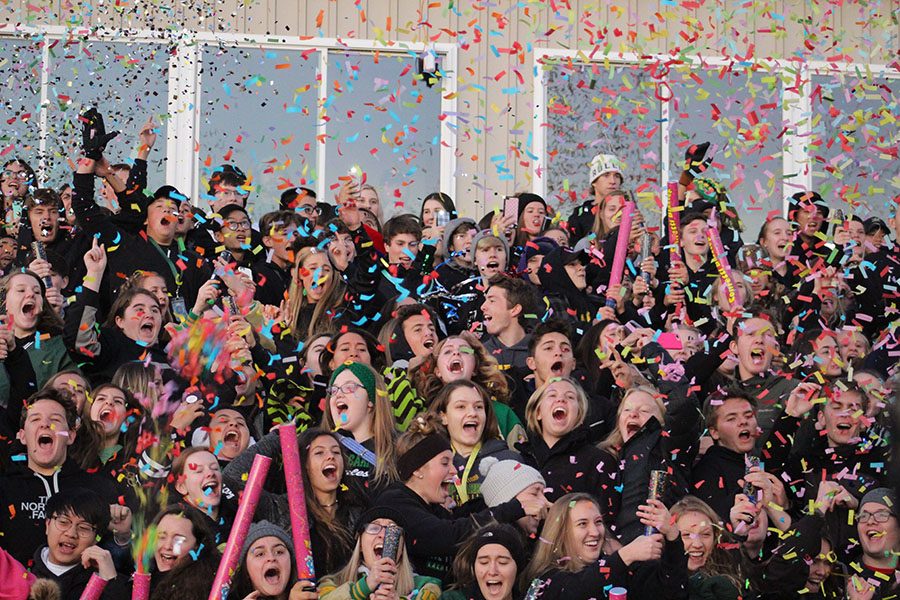 Bishop Carroll vs Kapaun Recap
Overview:
The Golden Eagles (ranked fifth by MaxPreps) were able to conquer the Kapaun Crusaders (ranked 22nd by MaxPreps) for the 21st straight time on Friday night. The Kapaun Crusaders looked like a very motivated group on Friday, looking to not only knock off their successful rival but to also turn their season around. An improved defense put forth by the Crusaders was not enough to knock off the Golden Eagles, though. The final score was BC 23, KC 13
Key Takeaways:
Dominant Golden Eagles Defense:
The Golden Eagles defense was the main proponent for the Golden Eagles coming out on top in the low-scoring affair against Kapaun. They were able to create big defensive stops all day against the Kapaun offense. Perhaps the biggest stop was late in the fourth quarter, when the Crusaders had the ball at the Carroll 35 with a chance to only be down by a field goal. But the Golden Eagles responded with a huge sack by senior George Walden (OLB) that turned the ball over on downs. This allowed the Golden Eagles to seal the game with three kneel downs from Aiden Niedens.
Golden Eagle Offense:
The Golden Eagles offense led by Hunter Trail (RB) and Aiden Niedens (QB) were able to capitalize on the opportunities presented to them by their stellar defense. The connection between Niedens and senior Max Bullinger (TE) is continuing to grow, as the Golden Eagles Offense was able to consistently move the chains throughout the game using this connection. They were also able to punch the ball into the end zone three times.
Kapaun Crusaders:
The Crusaders were able to put up a fight against the Golden Eagles on Friday night. But they fell just short due to a late offensive pass interference penalty that pushed the Crusaders out of scoring position. They were able to consistently drive into the Golden Eagles side of the field, but could never end their drives with seven points.
Going Forward:
The Golden Eagles will be taking on the North Redskins (ranked 31st by MaxPreps) this Thursday, away from the friendly confines of Family Stadium. They will look to continue their defensive success against the Pioneers offense, as well as giving their young offense a short field, allowing for them to get into striking distance early and to score often.