Snow Day On the Way?
With wintery weather headed to Wichita, Principal Harshberger explains how snow days work.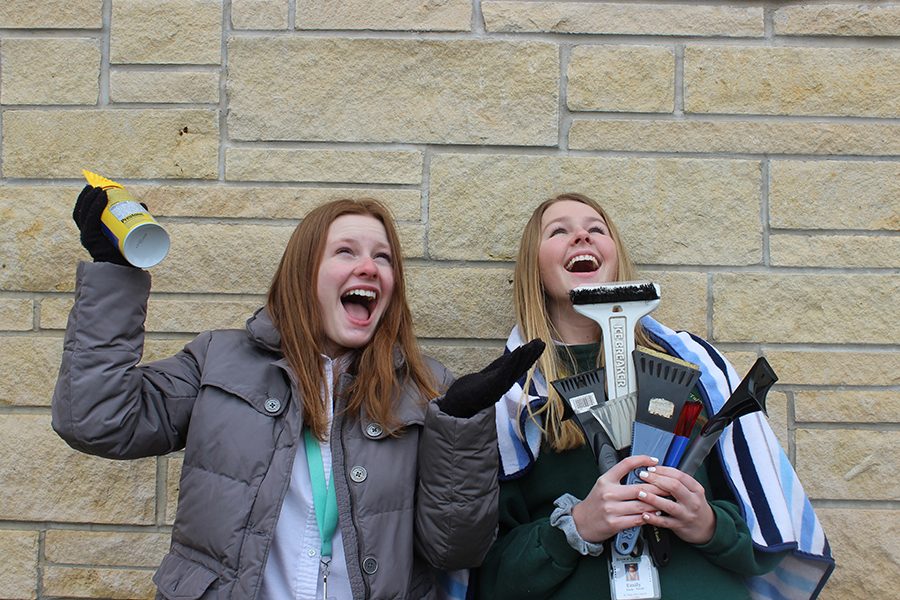 With snowy weather on the way today and tonight, the halls and classrooms were already abuzz in the morning with students talking about a snow day. Joseph Winter went to the top for answers, interviewing Principal Vanessa Harshberger about the process for school cancellations. Who decides? How's tomorrow looking? How excited do administrators get for a snow day?.
JW: Who makes the call for a snow day?
Harshberger: "I wish I got to make the call, but it is the superintendent's decision."
JW: What's the process of making the decision to call a snow day?
Harshberger: "The superintendent has about five people on her team that live in different parts of Wichita. — I believe that Mr. Schuckman might be one of them — that will go out about 3:30 in the morning and drive around, and then report back to her so that she can make the call."
JW: What's the process for getting the news out to the students and the staff?
Harshberger: "Mrs. Eaton usually sends out a school messenger to all the administration of schools, and then it would be Mrs. Nielsen or me to send out a school messenger to the staff and students. We usually are able to see it on the TV. Also, we try to cover all media like the TV, radio, social media, and phone calls so that everyone knows."
JW: What is your reaction when there is a snow day?
Harshberger: "It's pretty crazy, but I'd say the faculty and staff are just as excited as the students."
JW: Is there a chance we would have to make up school due to snow days?
Harshberger: "We have at least three built in, but we haven't had to add a day for quite some time. If it really gets into a bind we can talk to the state and see if we meet state requirements, since the diocese has higher requirements"
JW: Do we follow Wichita public school or do we make our own decisions?
Harshberger: "That could go both ways. The superintendents do talk and we do look at the public schools in our area, but there has been times when USD 259 has cancelled and we have not."
JW: What are the odds of having a snow day tomorrow?
Harshberger: "We are already canceling games, and moving games up. It sounds like they are predicting quite a storm, so I'd say maybe a 60/40 odds if the predictions are correct."