Great Shot! Lauren Stallbaumer captures nice image from volleyball's exciting season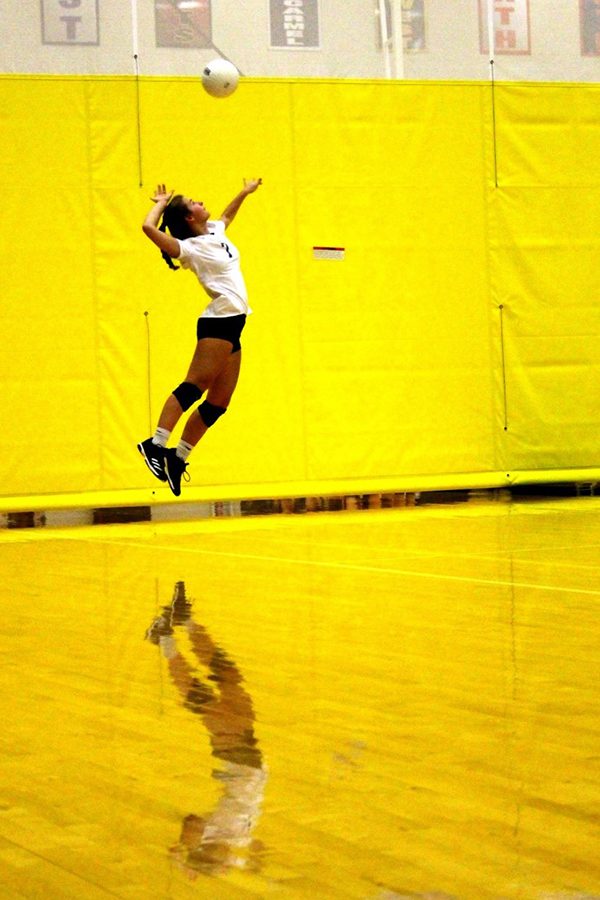 Lauren Stallbaumer snapped this great action shot of Sarah Brittain during the volleyball team's victory over Northwest. The picture was taken for Photojournalism's "People at Play" assignment.
"Stallbaumer captured Brittain during the height of her serve, froze the moment, and the reflection on the gym floor added a nice element to the shot," said Mr. Kollen Long, Photojournalism teacher. "It's a perfect example of peak action."
On the court, volleyball finished a strong season fourth in Class 5A.