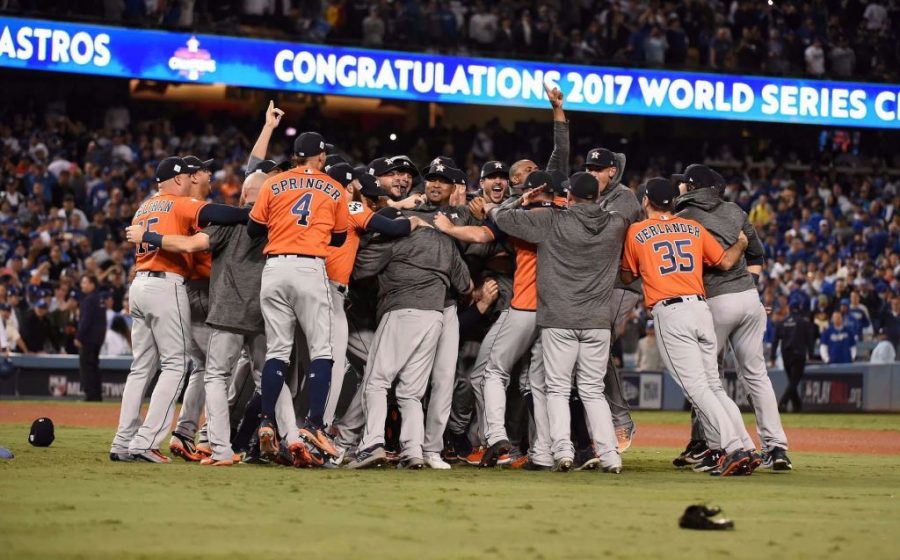 MLB.com
Houston wins World Series
After a long summer filled with 162 games and, in addition, the entire month of October, baseball has crowned its champion for 2017: the Houston Astros. The Astros have truly earned this World Series championship, the franchises' first ever, not only because of what the city of Houston has been through but also because of the long road it took to get here. Four years ago, the Astros lost 111 games and were in the middle of what is known as "rebuilding" in baseball. During that awful season, the Astros were putting together a young nucleus of players via the draft and international signings. Sports Illustrated even put a cover titled "2017 World Series Champions" back in a June 2014 issue because of the obstacles still facing getting to the promised land. So as a baseball fan myself, all I can do is tip my cap to Houston; but do not expect for my Yankees to just let you back into the World Series next year.
How to watch sports like a professional
Since we are in a relative lull sportswise here at Carroll, I thought I would give some tips on how to watch sports like the pros who are playing them. First, pick a game/sport. Perhaps the most important part of the entire process is selecting what you want to watch. Once you have selected your desired sporting event, become educated with the competitors. One can do such a thing by going online to places like ESPN and Bleacher Report, as they provide information on various sports. After you become educated on the sporting event you are watching, feel free to get hooked. One of the great things about sports is that you can begin to follow a certain team for a certain sport (maybe even obsess over a team like me) and nobody will really judge you because here in the United States we may have our differences but we all are fluent in the language of sports.
Good Luck
Now, we do still have two teams who are still competing in the playoffs of their respective sports. Both boys soccer and football are playing tonight at 7 p.m. Football looks to go 2-0 on Kapaun this year at home and soccer is in Maize for the semifinal game of the 5A state tournament. I would encourage all students to consider going to a half of each game.