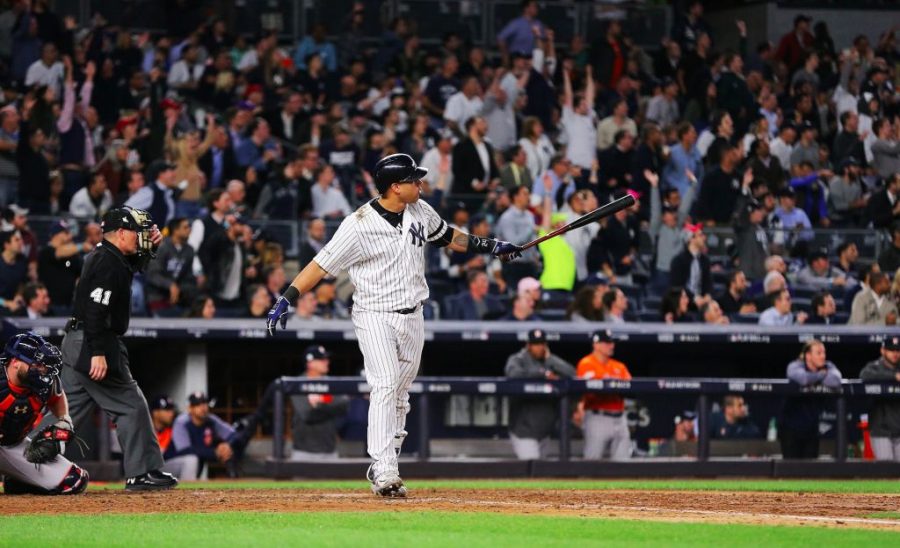 New York Yankees
It is the middle of October, which means the fall sports are winding down here at Carroll and some notable postseason results have already been turned in. Starting on Saturday with the cross country teams: The boys left their mark in Carroll's history books, finishing with a 23, their lowest score ever; Matt Harding (1st), Wayne Hesse (2nd), and Jason Irwin (4th) all finished in the top five and all of its top six placed in the top ten. The girls won City League as well, with Claire Winter taking first and the rest of Carroll's top six runners finishing in the top fifteen. Good job to both cross country teams and good luck on Saturday at regionals at Lake Afton, which is Eagle Cup by the way. Congratulations are also in order for our girls tennis team as it took second at state last weekend. Individual medalists were Brittany Steven (2nd), Paige Stranghoner (11th), and Brayden and Lauren Steven took second in doubles. Great season ladies! Boys soccer, football, and volleyball are wrapping up their respective seasons this week and will compete in the postseason starting either this weekend or early next week.
Mr. 900
The phrase "once in a blue moon" was needed Tuesday night in East Islip, N.Y., as 26-year-old Joe Novara bowled the 34th 900 series ever. A 900 series is considered an impressive feat because it requires you to bowl 36 strikes in a row, which for most bowlers, myself included, is an almost impossible feat. In fact, the last 300 game bowled by a bowler at Bishop Carroll was two years ago by Jerrod Schmidt during our yearly tryouts; the closest anyone has came that currently bowls for Carroll actually came Monday night when senior Dalton Fox bowled a real nice 297.
Midstates
I spent this past weekend inside both Northrock Lanes and West Acres bowl (yes, I'm writing about bowling twice, I'm a bowler, it was bound to happen at some point) watching some of the best college bowlers in the country. Every October, Wichita State and Newman host a college bowling tournament for both guys and girls. The colleges are allowed to bring one varsity team and up to two extra teams. The tournament was really fun to watch and I was able to see some oldteammates/opponents bowling on the next level.
3-Peat
In case you haven't heard, Bishop Carroll is good at soccer. This has been showcased by the boys in the fall and the girls in the spring. The boys just went undefeated in City League play for the third consecutive year. So what that means is that seniors like Alec Bevis, Corbyn Howard, Dawson Lee, Kyle Linsner, and others can probably count on one hand how many times they have lost to a team in the City League, which is an impressive feat for any sport. They do not start the postseason until next Tuesday but the game will most likely be at home so let's pack the stands next week just like at football games!