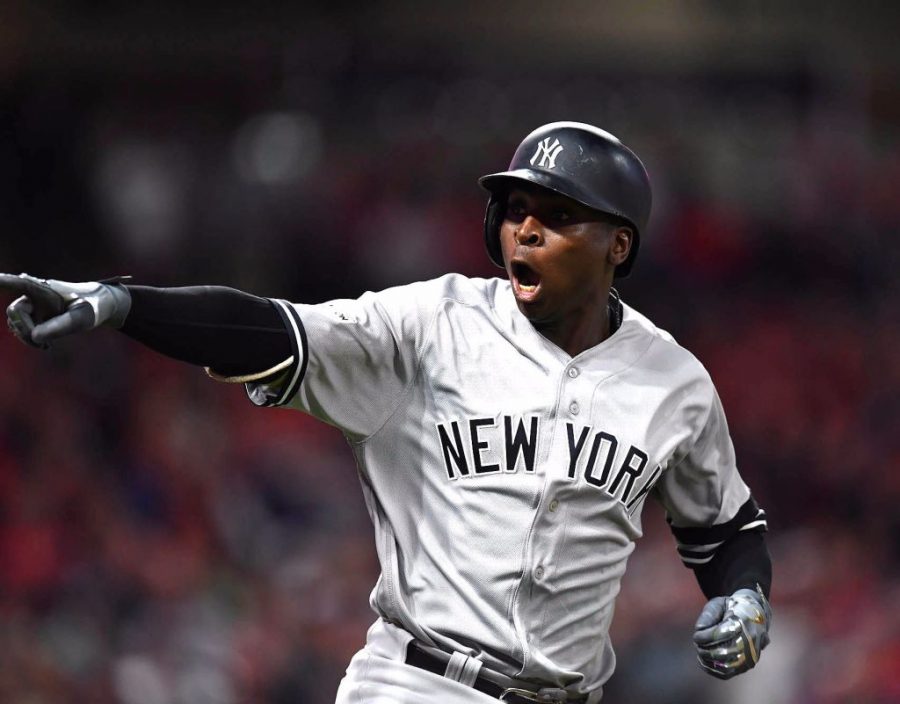 New York Yankees
For many of you, you do not like the Yankees. Many of you call them insufferable. Well, I have some bad news for you: WE'RE BACK, BABY! Being down two games to none in a best of five game series against the 102-win Cleveland Indians, the Yankees did something that had only been done nine times before in baseball history: They won the series and are going to Houston for the AL Championship Series. In the other three series, the Los Angeles Dodgers swept the Arizona Diamondbacks, the Chicago Cubs defeated the Washington Nationals in five games, and the Houston Astros defeated the Boston Red Sox.
Taylor Eldridge Gets Promoted
The local high school sports celebrity, Taylor Eldridge, has been promoted from covering high school sports to covering Wichita State sports for the Wichita Eagle. I'm not sure if that will take away from his coverage of local high school sports, but it has been entertaining to read about a variety of sports on the Eagle and I hope he, or someone else, continues the coverage.
The End of an Era
As the fall season begins to wind down, the senior recognitions begin to ramp up. Last week before the football game, seniors from Boys Cross Country, Girls Cross Country, Girls Golf, and Girls Tennis were recognized and walked onto the track by their parents. Yesterday, the Boys Soccer team recognized its seniors during the halftime of its 2-0 victory versus South. Next week both the volleyball and football teams host senior nights on Tuesday in the AC and Friday at the Stadium.