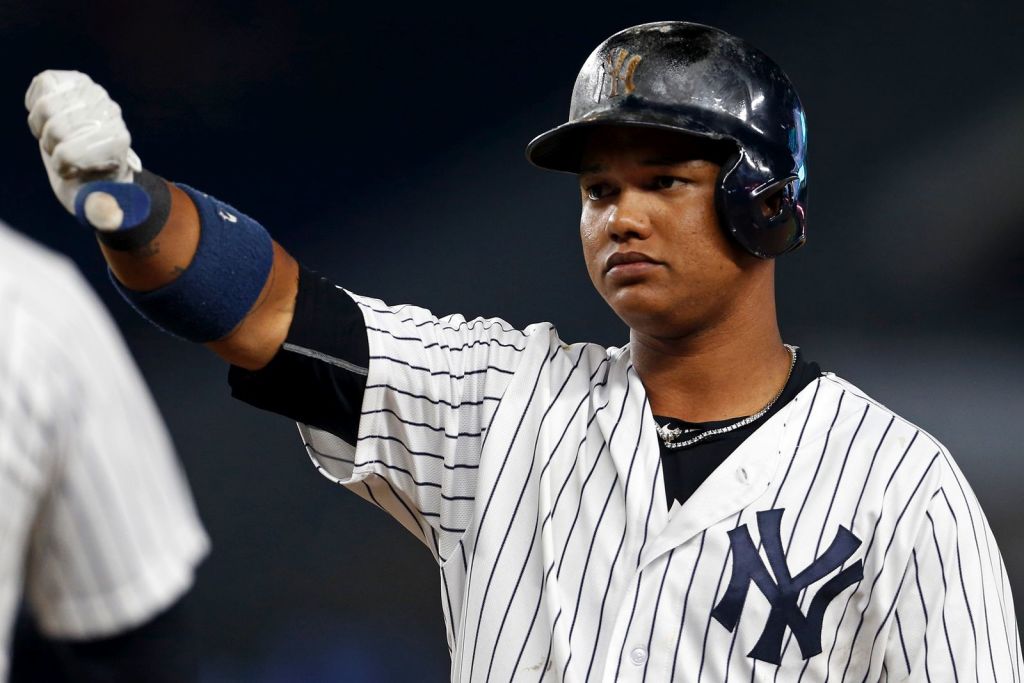 The Problem with Thursday Night Games (Except Thanksgiving)
Another week for football and another Thursday night game for our football team. I think Thursday night football games are an incredibly pointless concept not just for high school football but for all levels of football. I don't know when or why but somebody set up football to take up our weekends: the local high school games on Friday nights, college games all Saturday, and then the NFL on Sundays. Last time I checked, Thursdays are not considered a part of the weekend and when you throw games at us on Thursdays, which usually are garbage games in the NFL, you throw us off and waste time that we should be using elsewhere-like watching baseball, basketball, and every other sport eclipsed by football. Plus, the shorter week affects team's practice routines and could even lead to more injuries.
Thumbs Down Guy and Other MLB News
For all you baseball fans out there, myself included, the playoffs are inching closer with every passing hour and what a season it has been. Last night, Kansas City Royal Alex Gordon hit the 5,694th home run of the baseball season, breaking the MLB's single-season home run record set during the 2000 season. A funny story that has developed in the MLB over the past week is the "Thumbs Down Guy." He is a Mets fan who was in attendance at Citi Field during the relocated Rays-Yankees game on Monday the 11th. After a 3-run home run by Yankee Todd Frazier, he sullenly looked directly at a camera and gave a thumbs down. Now, every time a Yankee gets a hit, he gives a thumbs down back to the dugout.
This Week in Carroll Sports
Another strong week so far in Eagles sports. On Tuesday, boys soccer continued their roll with a 3-1 victory at home versus a strong Northwest team; girls tennis also played on Tuesday, beating South 9-0 in tennis. Volleyball also took home two victories on Tuesday. Thursday was another big night for Eagles sports as football beat East 30-0, soccer beat North 2-1, cross country ran at Lake Afton, tennis swept North, and golf had four placers at Ark City. Congratulations to all our Eagles sports teams and good luck as your seasons progress.