Baseball Road to State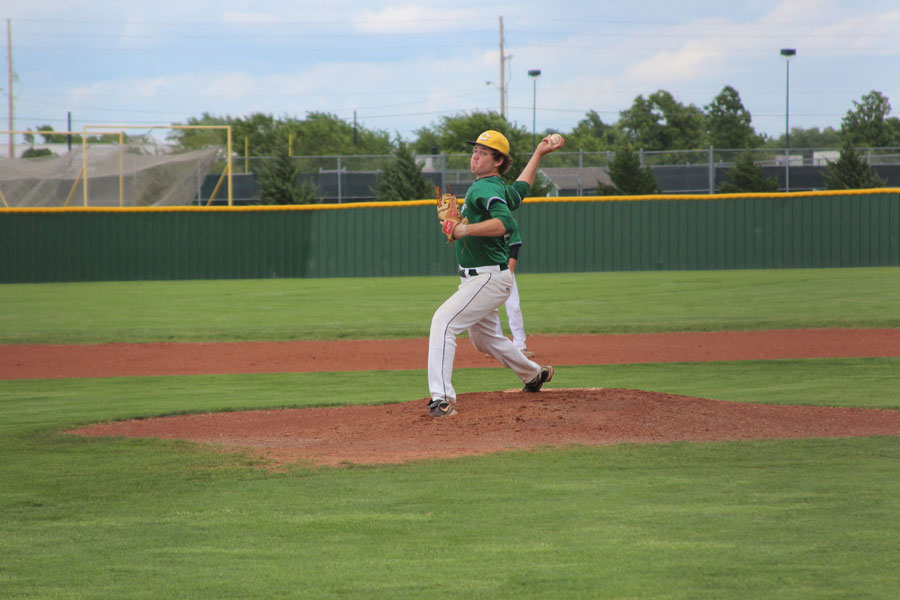 Because of the recent wet weather, the varsity baseball team held an intersquad against the JV team to prepare for the upcoming tournament. The JV squad is done with its season but is still helping varsity with their goal of state
"This gives them something to work towards and for them to see what it's like to play against varsity competition and get ready for next year," said assistant coach Austin Woodard.
The games against Newton and Goddard Eisenhower set for Thursday at West Urban were called off due to field conditions but this didn't stop Coach Charlie Ebright from getting one last game in before the state tournament.
"Rainouts caused me to want to schedule another game and I thought about playing our JV because of their competition and that the live situations would help us out," he said.
You may be wondering why the JV would even bother playing the varsity with their season over. This competitive game helps the player on routines and what to expect when trying out next year to fill the open spots on varsity.
"The intersquad game gave us the opportunity to show our talents in front of the varsity coaches and it helps us see where we need to be to fill the open varsity spots next year," said sophomore Brock Hipp.
This is just one of the many preparations that the varsity squad will participate in while getting ready for another state championship run. After coming up short last year in the tournament taking third, the team look for an improvement from last year.
"We're trying to see a lot of live pitching and simulate real game situations as well as overview our defense and still get our situational practice," said coach Ebright
JV ended with a 14-2 record.
Story By: Caleb Hudspeth